When:
January 27, 2018 @ 8:30 am – 6:00 pm
Asia/Kolkata Timezone
2018-01-27T08:30:00+05:30
2018-01-27T18:00:00+05:30
Where:
Radisson Blu Hotel Pune Kharadi
Nagar Bypass Road
Kharadi, Pune
Maharashtra 411014

Contact:
Manish Dhawan
+91 9004084205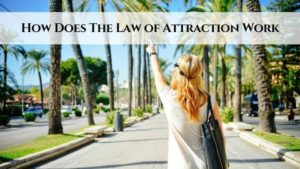 We are extremely excited to launch our flagship Law of Attraction workshop in Pune from January 2018 post a very successful 2017 in Mumbai.
AspiRise brings you the Law of Attraction workshop at Radisson Blu Hotel Pune Kharadi, on 27th January 2018. This 1 day workshop will train you in the teachings & application of the powerful Law of Attraction, so that you begin developing the confidence and knowledge to go after – and get – everything you want.
The objective of this workshop is to help you understand the powerful Law of Attraction and train you in manifesting all your desires, below are some of the key areas of the workshop.
Recognise the source within and grow in self worth
2. Introduction to Law of Attraction
Learn the law of attraction principles & application for desire manifestation
3. Understand Your Emotional Guidance Scale :
Use the power of emotions to stay aligned to source energy
4. Power of Mind & Visualisations
Use visualisations to create the realities you desire
5. Power of Positive Affirmations
Understand the power of the subconscious mind and use positive suggestions
6. Transforming limiting Beliefs
Learn to create empowering beliefs and thoughts to create life-changing realities
7. Demystifying Abundance 
Unlock your potential to attract more by seeking vibrational alignment with source
8. Wealth & Health consciousness 
Be open to receiving your wellbeing and become deliberate creators of your reality
9. Experiencing the magic of Gratitude & Appreciation
Learn to be grateful and appreciative of yourself and your surroundings
10. Creating a joyous mindset
Stay positive & look forward to creating a happy mindset in most situations
We are confident that when you complete the program you will notice differences and improvements in every aspect of your life and will be able to manifest whatever desires you have.
Your contribution: We are offering it at a highly discounted rate of Rs 3900/- only for Jan'2018.
(Inclusive of light snacks, lunch and hot beverages)
Beneficiary Name: Aspirise
Current Account no: 50200017270707
Branch: Thakur village, Kandivali(e), Mumbai 400101
Book your ticket directly on townscript
Please contact us on the numbers given below and we would be happy to answer your queries.
• Naz Chougley: +91 8108779944
• Manish Dhawan: +91 9004084205
Facilitator: Naz Chougley:
Naz is a Life Coach and a Holistic Healer with over 16 years of experience in analysing behaviour and personality types. An Emotional Therapist and an LoA practitioner, she helps clients gain clarity into their needs and aspirations, and supports them to take charge of their lives through affirmative / empowered thinking; thus enabling their personal journeys towards joyous living. She has facilitated over 100 workshops as a Corporate Trainer, enabling personal development and growth for many. Her work in the area of mindfulness and meditation helps people get in touch with the essence of life and creates a space of allowance for their spiritual blossoming.